Shopping Cart
Your Cart is Empty
There was an error with PayPal
Click here to try again
Thank you for your business!
You should be receiving an order confirmation from Paypal shortly.
Exit Shopping Cart
In Durban, Casino Backdrops In Durban,

Las Vegas Decor Party Hire In Durban, Company Team Building, Casino Theme Decor ,

Casino Parties Durban, Poker Nights Durban, Theme Vegas Style Events, James Bond Parties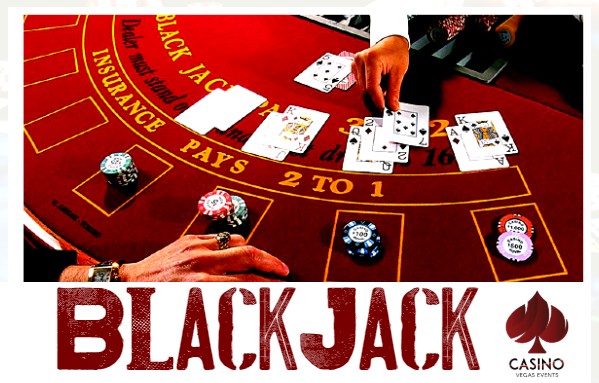 Blackjack is the American variant of a globally popular banking game known as twenty one.
Here is how the game works:
Players are each dealt 2 cards face up by the dealer. The cards are dealt clockwise around the table.
The value of your cards is added up. You want to be as close to 21 as possible (at least closer than the croupier as you only play against him). The croupier will draw his last card after everyone on the table has received their 2 cards. Number cards (2-10) are the same value as the digit as the card while face cards are valued at 10. The Ace card can either be a 1 or 11. A face card with an ace is a blackjack and pays out 3 to 2. If you beat the dealer's 21 you win even money but if the dealer is closer to 21 than you then the house wins your bet.
This game is allot of fun and the most POPULAR casino game at Casino Vegas Events!
What makes this game a "game changer" is the fact that everyone can play together in a team against the dealer.
There are a few variations of Blackjack but it does not matter which Blackjack you play – You will sure have allot of fun!
www.casinovegasevents.com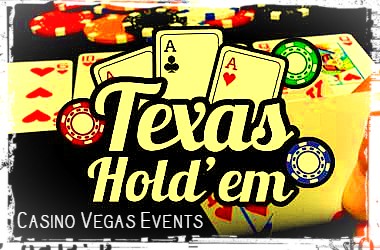 Texas hold 'em is a variation of the card game of poker. Hold 'em is normally played using small and big blind bets. The person sitting to the dealers left is the small bilnd and the closest person to that player is the big blind. The small blind and big blind moves from player to player. The dealer starts by dealing two cards facedown for each player.
The dealing happens in 3 stages. In the first stage the dealer places down 3 cards called "the flop". The next stage the dealers deals a single card next to the "flop" that is called "the turn". The final card is called the river and completes the series of cards. Players have betting options to check, call, raise, or fold before the flop is dealt and after each subsequent deal. The player who has the best hand and has not folded by the end of all betting rounds wins the pot!
Texas hold 'emTexas hold 'em's popularity surged in the 2000s and is now is one of the most popular forms of poker in the world!
Playing poker with friends is HUGE fun! This is also a fantastic way for new friends and family to mingle and get to know each in a fun manner. Book your Poker tables today from Casino Vegas Events and we will teach you to play your best hand!
Go on - Put on your poker face and have fun!
Casino Vegas Events
Blackjack, Roulette and Texas Hold'em Poker
Casino parties are a great way of entertaining your guests.
What makes these functions such a hit is that is gives guests a chance to mingle in a fun enviroment.
The tables are very exciting and creates a fun atmoshpere.
Many guests have never had the chance to play on real casino tables and this gives them a chance to master their game without the risk of loosing real money.
The gaming tables works well with just about any themed event: Casino Royale, Mardi Grass, Cowboys and Crooks, Wild West, Ibiza, Las Vegas, James Bond ect.
The most popular table games are Blackjack, Roulette and Texas Holdem Poker.
Choosing your decor for this theme is loads of fun! You can decorate your venue with big dices, overlarge chips, vegas backdrops, casino styled centre pieces ect.
This is the time to be creative and have fun with the idea. Spread playing cards over the tables and use hearts, spades, clubs and diamonds confetti over you dinner tables – you can be as creative as you wish to be!
This is also a great excuse to put on your pearls and feathers and dress up in your favourite black number.
Get ready to impress your guests with stylish entertainment they will soon not forget!
Casino Vegas Events operates across Durban and Gauteng and surrounding areas.
We use full size gaming tables and professional croupiers providing you with the most value for your money.
/